Sometimes you may get a warning that the panel length or width does not meet minimum requirements.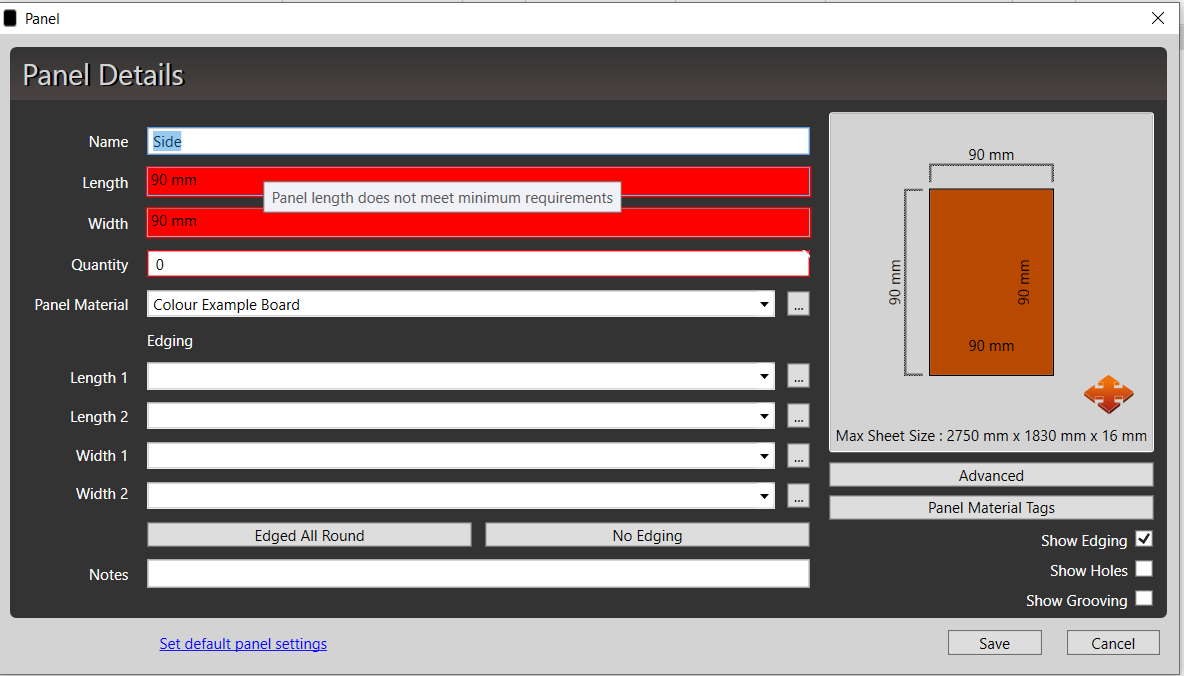 If you run the optimisation you will also see a warning on the optimisation layout saying "Some panels were not placed".

The way to fix this error is to adjust the input panel size (width or length) to be larger, or the smallest allowed width or length to be larger.
To adjust the smallest allowed length or width go to.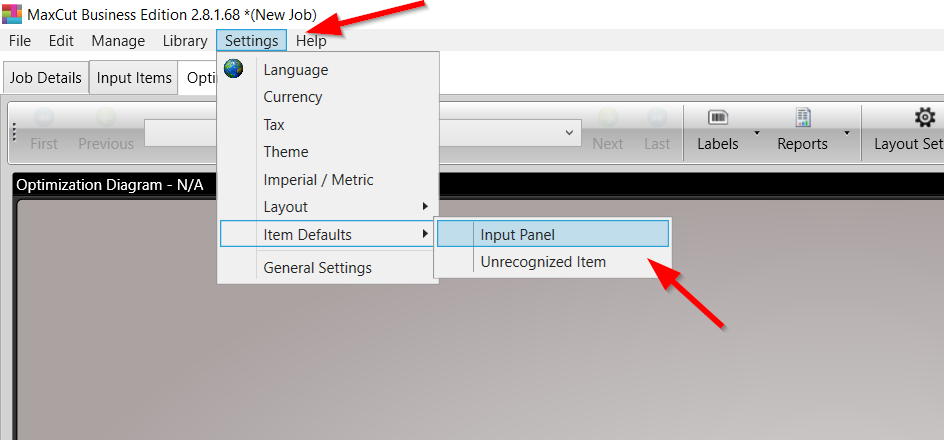 Which will show the panel default values. You can adjust the smallest value on this screen and then re-run your optimisation.