To send a MaxCut optimisation layout from MaxCut to your beam saw or CNC use MaxCut's export tool. Most Beam Saws & CNC's have support for DXF files which MaxCut can export to. MaxCut also has beta support for Ardis & CIX file formats.
Should your machine have a DXF Import option you can send a MaxCut optimisation layout to that machine.
To export a optimisation layout to DXF for instance you would...
In MaxCut
Run an optimisation on the job you would like to export to your machine so you can see your optimisation layout.
In MaxCut go to File > Export > Optimisation Layouts on the menu bar or alternatively select Export button at the bottom Left Corner on the Optimisation Screen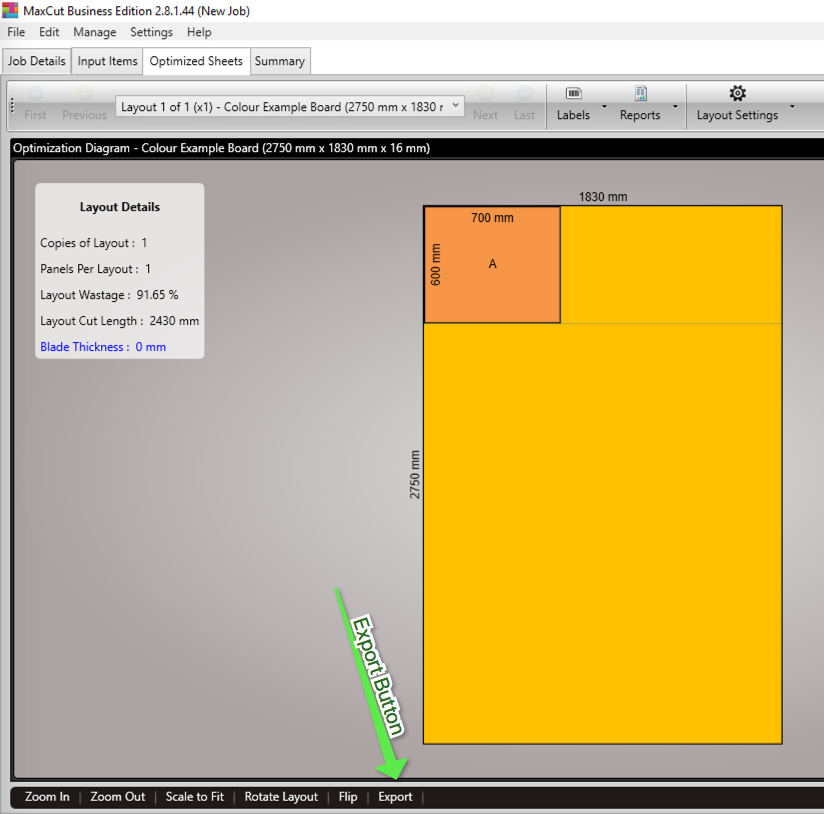 You will now be presented with a prompt for the various export formats you can choose from.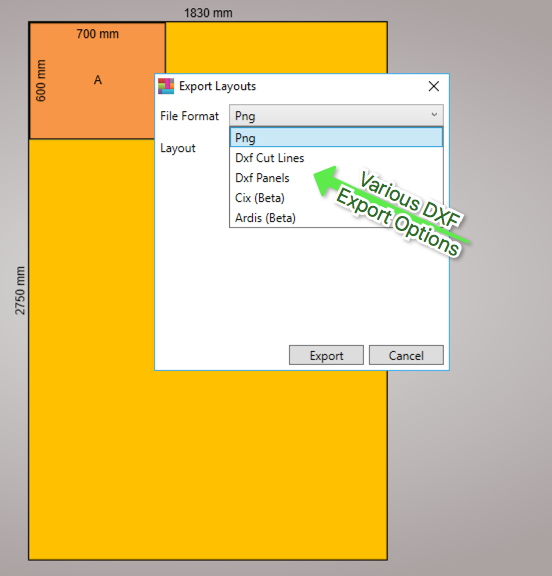 Select either DXF Cut Lines or DXF Panels depending on what is appropriate for your machine.
You can export just the current sheet layout or all layouts for the job.
Click "Export"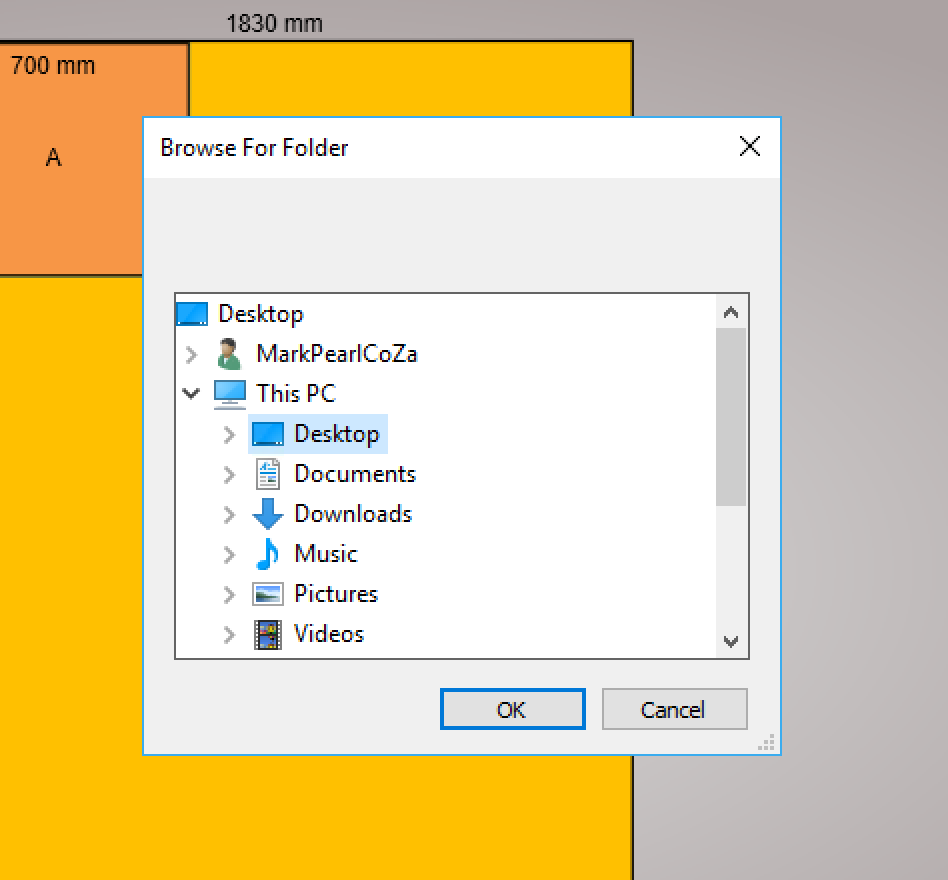 You will now be prompted on where you want to save the exported files.
Select an appropriate folder and click Ok.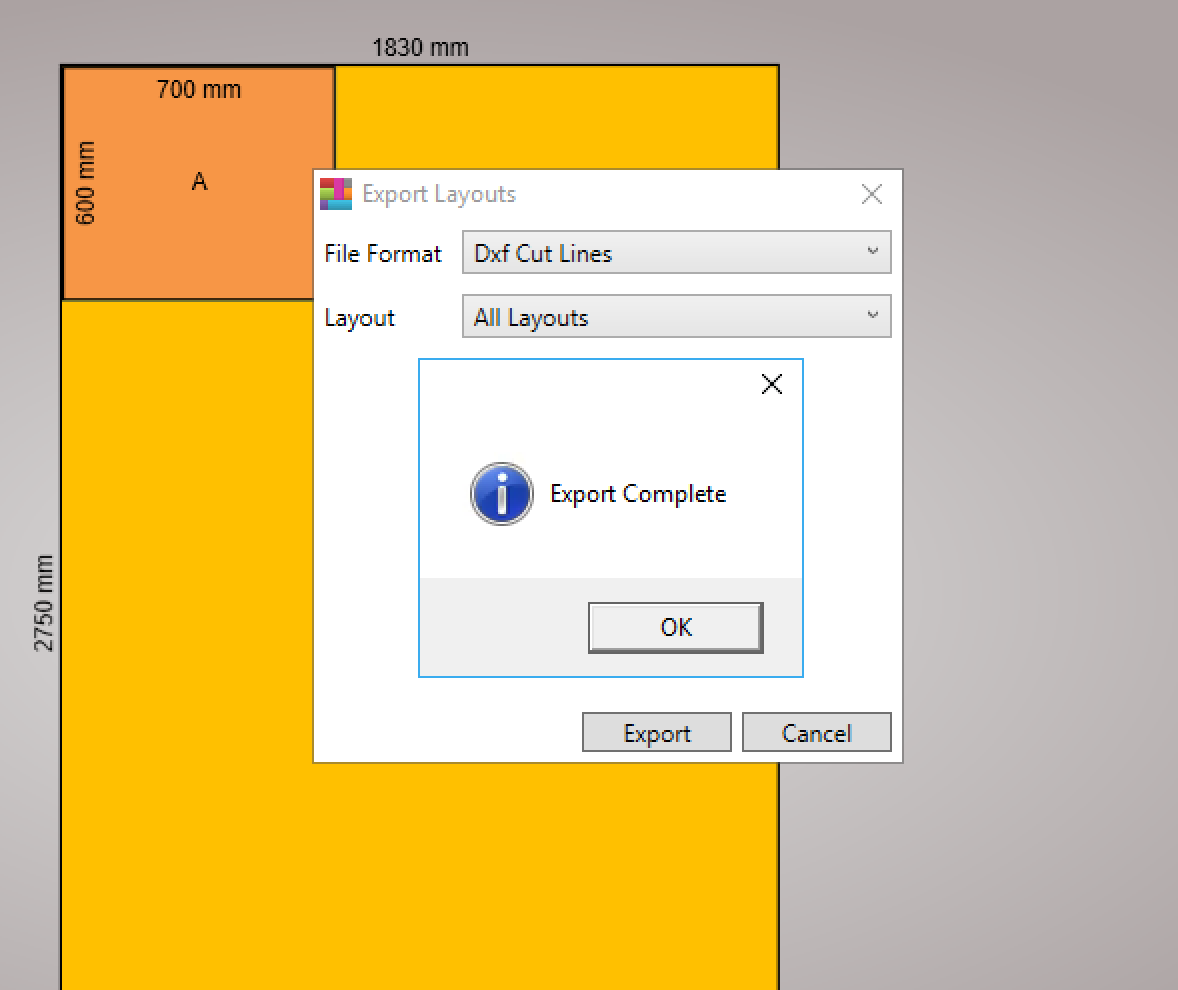 MaxCut will now display a dialog with the message "Export Complete"
On your CNC or Beam Saw
On your CNC or Beam Saw in the controller application find the DXF import option.
For instance on a Biesse machine you will have Biesse works.
Select the export DXF file from MaxCut and make the appropriate tool selections for each DXF layer.