Price/cost settings can be edited per material.
We'll give a quick example of how to change this for a specific sheet material. Say you want to charge $10 per m2 for a material called "White Melamine"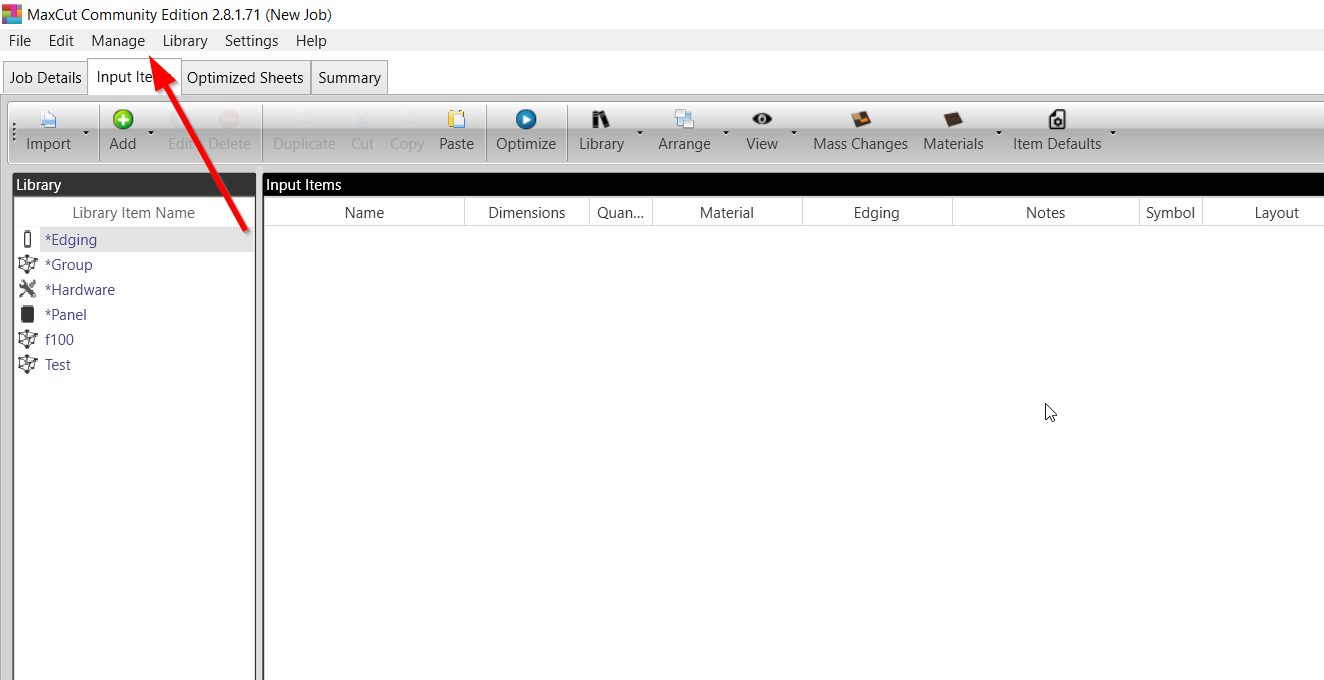 In MaxCut go to Manage > Sheet Materials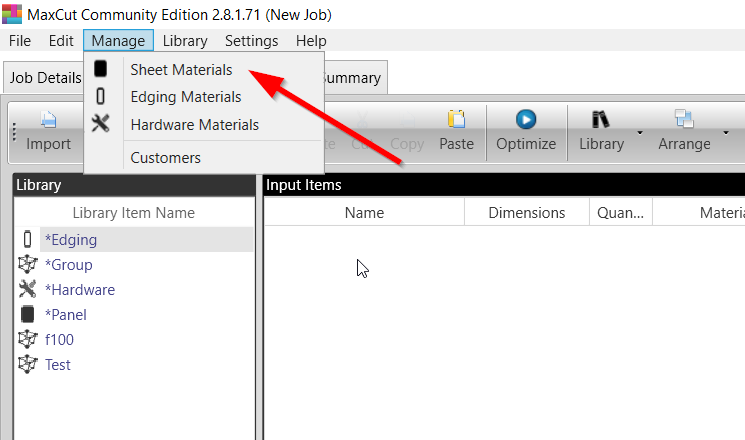 This will show the sheet material manager. Select the material you want to change the price on and click edit.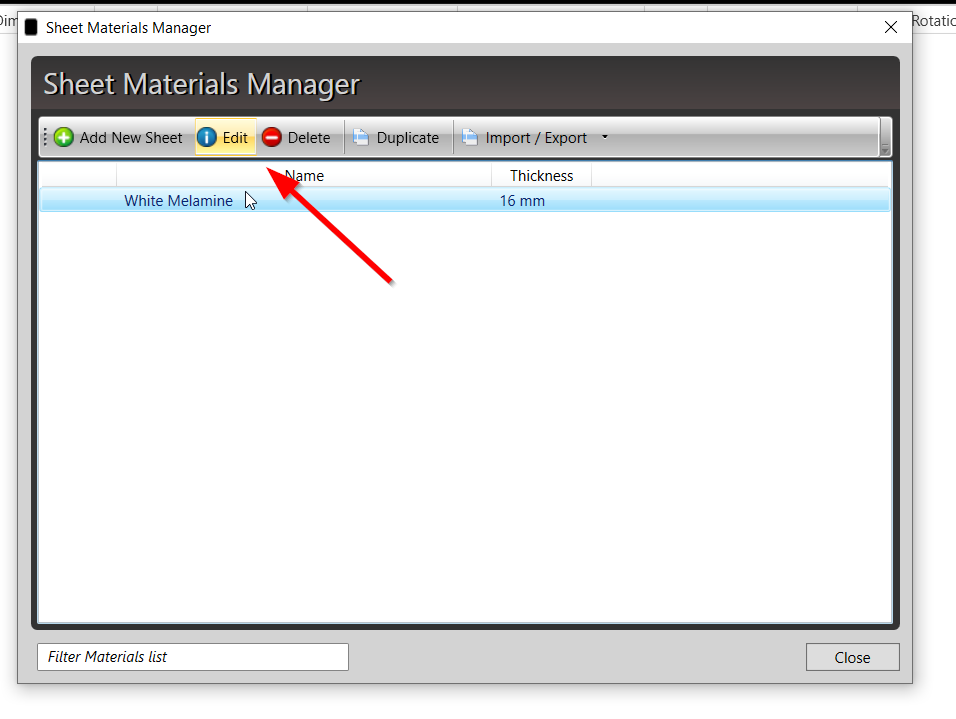 You will now see the values for that specific material. Scroll down till you see the material pricing section.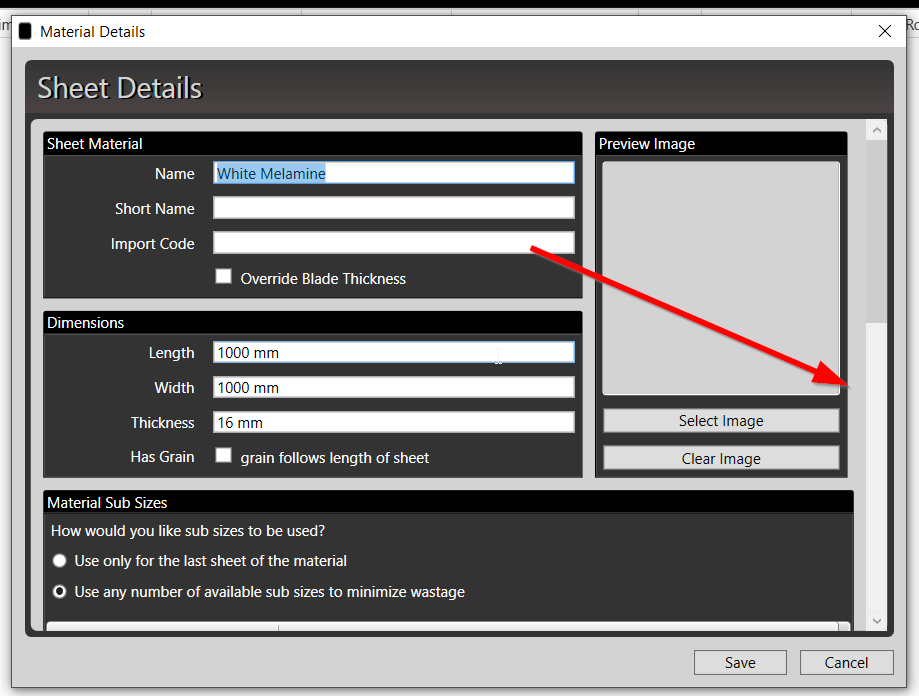 You can edit the square meter price or the price per sheet. For community edition users you can only edit the selling price. For Business Edition users you can edit the cost and selling price.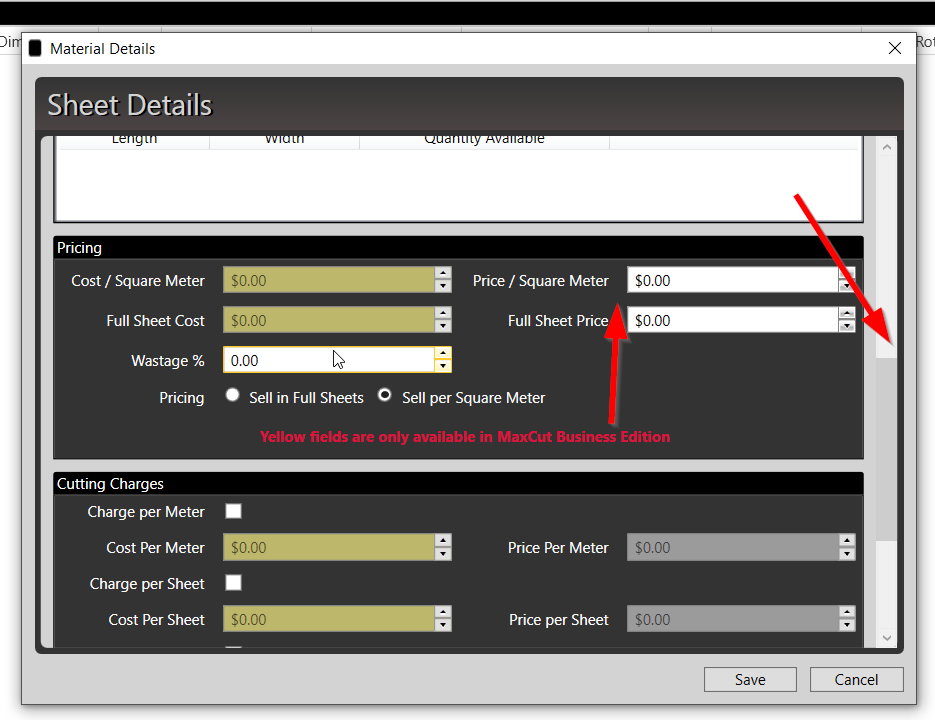 Once you have put the new pricing you want, click save. If you re-optimise your job any input panel that uses this material will now use the new price.