The process of upgrading from MaxCut Community Edition to MaxCut Business Edition requires you to simply put in your license information in the existing community edition program.
If you open MaxCut and on the top menu go to Help > License Information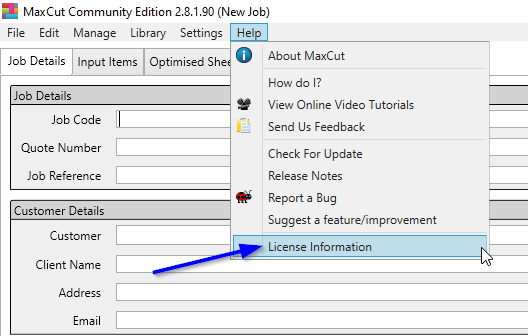 You will then be presented with a "License Information" window. Click on "Enter License Code".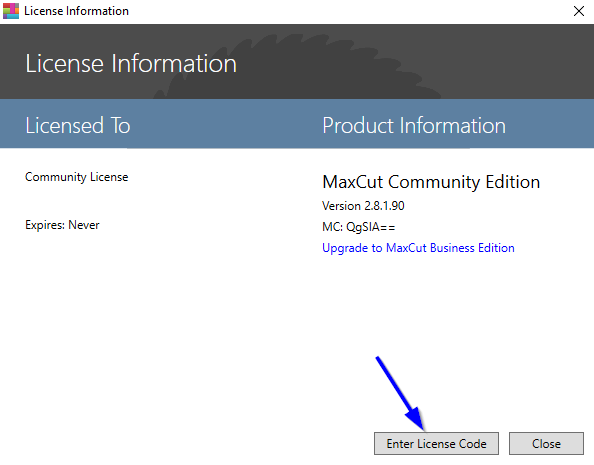 You will then be presented with the actual license screen. Enter the exact license code you received via email when you bought / subscribed to MaxCut. The easiest way is to copy and paste the information.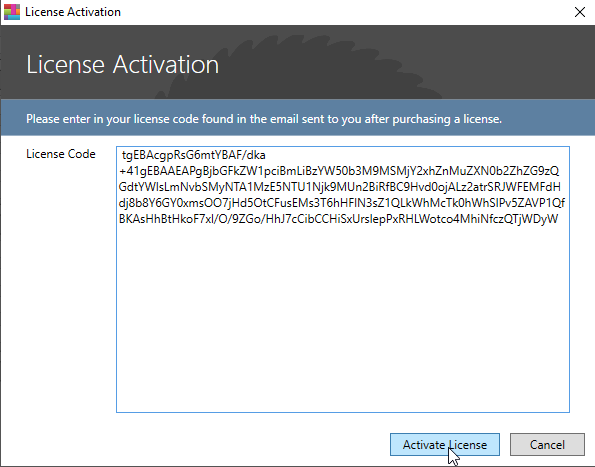 Finally click "Activate License" at which point the program will now activate all the Business Edition features.
Please note you need to be connected to the internet to activate your license.