If you missed a monthly payment and have now and made a manual payment and are still getting a message saying that your license is going to expire, it could be that you need to force MaxCut to re-sync with our license service.
To do this, open MaxCut and go to: Help > License Information.
Move your mouse cursor to the bottom left of the "License Information" window and right click.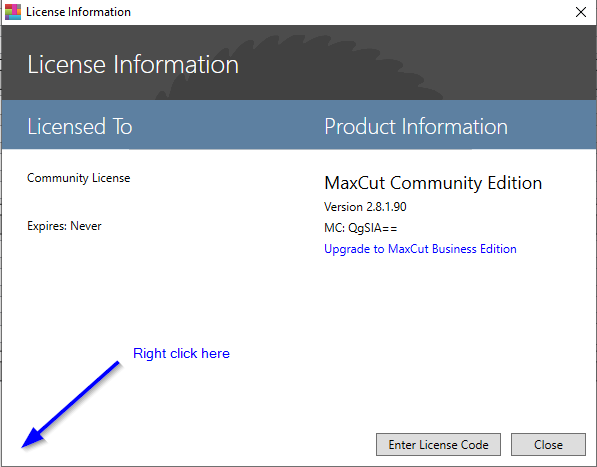 You will see a pop up menu appear with "Sync With License Service" as an option. Click on that.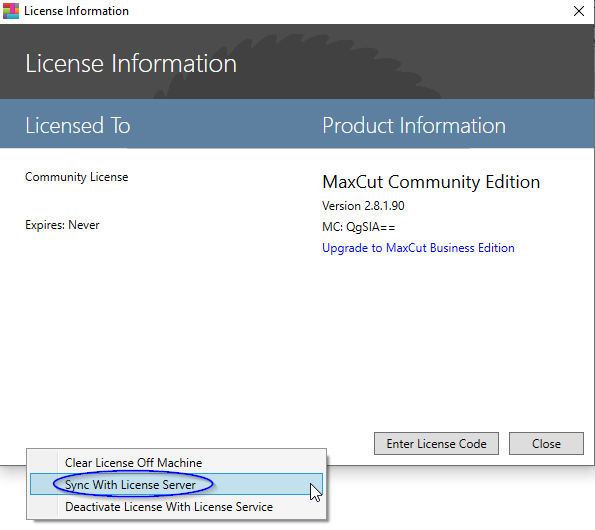 This should force your MaxCut License to go check our server for you current code as re-apply it.
If this does not work, and you are still getting an error message, please email our support team for assistance at support@maxcutsoftware.com.