Scenario: You've been using MaxCut on a machine and you would now like to move your license to a new machine but you've hit the maximum activations limit. You can move the license on the new machine but you will first need to remove the license code from the old machine.
Below are the steps to remove the license code on the old machine...
To do this, open MaxCut and do the following:
Go to the license window (Help > License Info)
In the bottom left hand corner, click on the small button with the three dots
Select "Deactivate License With License Service"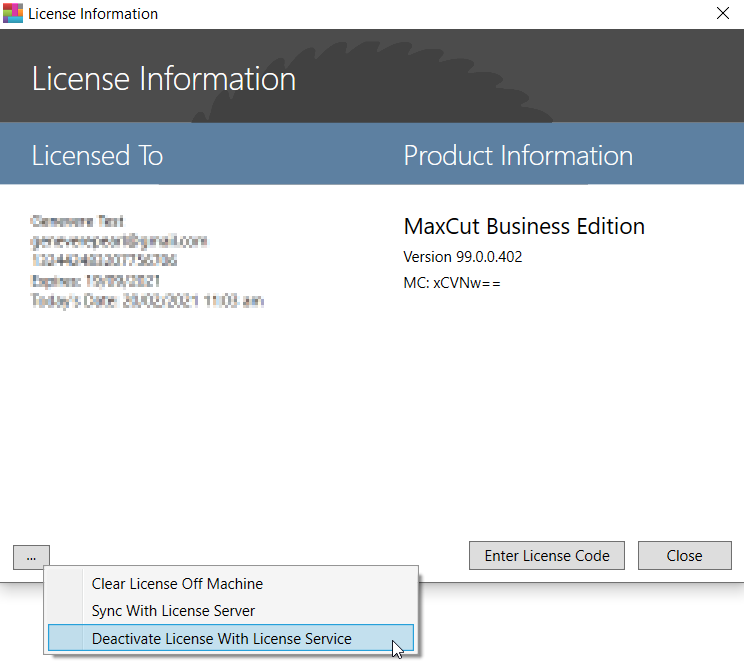 The "License Information" window will now show a MaxCut Community Edition screen. The license has now been removed from this machine.
Please note, if you would like to now activate the license on a different machine, you will need to use your current months activation code (current years code for annual licenses) on the new machine. If you do not have the current license code, you can request it from support@maxcutsoftware.com.